Armchair Adventure Book Club: The Borrower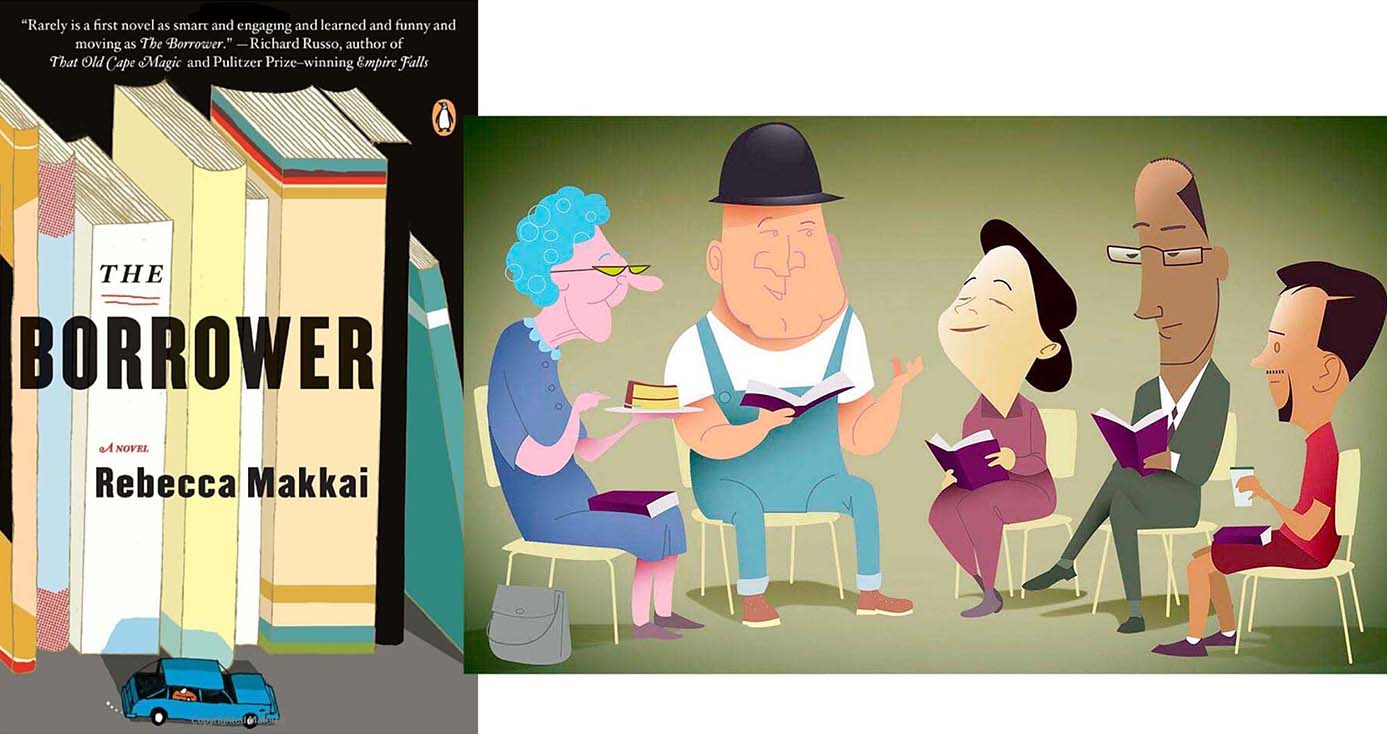 Tempe Public Library, 3500 S Rural Rd, Tempe, AZ 85282
Ironwood Classroom (main level)
6:30 to 8:00 p.m., Monday, February 27, 2023
Hosted by Tempe resident bibliophile Tracy Sobers
The Book: The Borrower: A Novel, by Rebecca Makkai. 352 pages.
Lucy Hull, a children's librarian in Hannibal, Missouri, finds herself both kidnapper and kidnapped when her favorite patron, ten-year-old Ian Drake, runs away from home. Ian needs Lucy's help to smuggle books past his overbearing mother, who has enrolled Ian in weekly antigay classes. Desperate to save him from the Drakes, Lucy allows herself to be hijacked by Ian when she finds him camped out in the library after hours, and the odd pair embarks on a crazy road trip. But is it just Ian who is running away? And should Lucy be trying to save a boy from his own parents?
Parade Magazine wrote: "In the hilariously off-kilter world Makkai creates, it makes perfect sense that 26-year-old children's librarian Lucy Hull and her favorite reading-obsessed patron, 10-year-old Ian Drake, should 'kidnap' each other and take a loopy road trip. Clever riffs on classic kid lit pepper the sparkling prose, making this first novel a captivating read."
What to Bring? You do not need to bring anything. Simply read the book, OR listen to the audio book before attending the meeting. It can be useful if you bring your physical or digital copy of the book.
Who? This is a fun book club event that men and women from the neighborhood potluck list are invited to, along with everybody else who is interested.
Fun Book Club: This will be the sixth meeting of this new book club. We had so much fun at the all of the meetings so far, with wonderful, fascinating discussions with great neighbors and new friends. If you like books or interesting discussions... or simply want to have fun meeting new people, I highly recommend RSVP-ing for this event.
You should be able to check out a physical or digital copy of this book from Tempe-area public libraries. An audio book is also available.
Also: This author will be appearing at the Tucson Festival of Books, which will be held on March 4 and 5, 2023. The book club is planning a trip to attend the festival as a group.
RSVP: If you plan to come, please RSVP using your personalized link, or contact us directly: Email: rsvp@potluckdinner.org [or] text: 480-269-5823