David's Birthday Party at Perfect Pear Bistro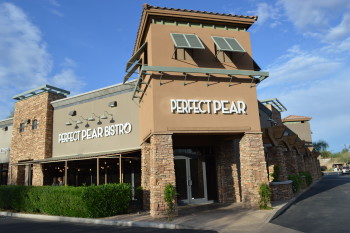 Perfect Pear Bistro
603 W University Dr, Tempe, AZ 85281
Tuesday, February 7, 2023
7:00 p.m.
Get together at the Perfect Pear Bistro on University Drive in Tempe for dinner and drinks to celebrate David's birthday!
Many of you know David and Sonia, either from the events they have hosted at their place in downtown Tempe, or other neighborhood potluck group events they have attended. And if you don't know them, all the better! They love to meet new people!
Who? Everybody is invited: men, women and children of all ages!
YES, there will be cake! Sonia is bringing a birthday cake.
About the Restaurant: From their website: "Perfect Pear Bistro is a local family-owned restaurant with three Valley locations – two locations in Tempe. Our creative menu changes seasonally, and puts a modern American twist on comfort. Pair your dish with one of our craft beers, wines, or specialty cocktails from our rotating drink list." Their website: https://perfectpearbistro.com/
Although this is an event inviting the neighborhood potluck group, this is not a potluck event. Those who come will purchase their own food.
RSVP? Yes. To RSVP, use your standard Meetup.com or PotluckDinner.org RSVP buttons, or email: rsvp@potluckdinner.org [or] text: 480-269-5823
Or RSVP using the form on this page.