Ladies Lunch Out: Tao Garden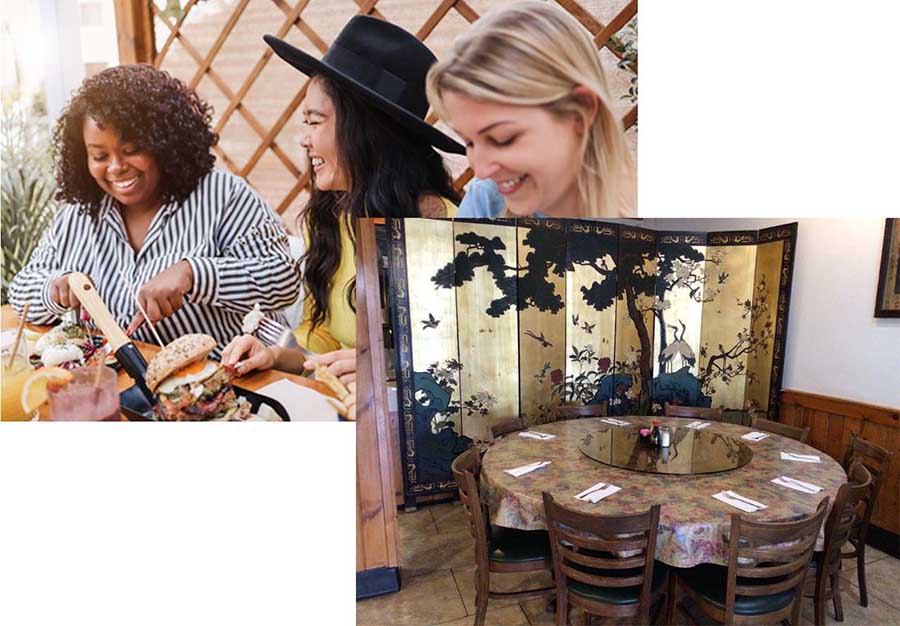 11:00 a.m., Thursday, January 26, 2023
Tao Garden
2050 N Alma School Rd, Chandler, AZ 85224
The amazing women who gathered together at the Ladies Lunch Out events on Sept. 8 and Oct. 5 (and the Ladies Breakfast event in late October) had tons of fun and many have asked when the next "ladies only" event will happen. One of the women in the group has scheduled the next event at a wonderful and very affordable restaurant: Tao Kitchen!
Here are photos of the restaurant: https://potluckdinner.org/venues/tao_garden/
We'll want to let the restaurant know ahead of time what the size of the group will be, so if you're planning to go, please RSVP as soon as possible.
RSVP: If you plan to come, please RSVP using your personalized link, or contact us directly: Email: rsvp@potluckdinner.org [or] text: 480-269-5823
About the Restaurant: Website for the restaurant: "Our chefs specialize in authentic and delicious food. The staff at Tao Garden is devoted to serving customers mouthwatering dishes that feature the highest quality ingredients available... Tao Garden uses only the freshest ingredients around, ensuring that every dish is of the highest possible quality." Nikki Buchanan (Phoenix Magazine) wrote: "Two visits can't begin to do justice to Tao Garden, which offers 142 menu items, including 13 chow meins, 10 soups, nine hot pots, six tofu dishes, and a partridge in a pear tree (actually, a braised duck with greens, and it's delicious). Nevertheless, two visits are enough to tell me that this is one terrific Chinese restaurant – clean, friendly, and completely accessible." Website: taogardendining.com
Photo Below: The group at the most recent ladies lunch event:

Note that this is not a potluck event. This fun lunch-time event will be held at the Tao Kitchen restaurant and will be attended by women who are in the neighborhood potluck group. Attendees will purchase their own food at the restaurant. The current lunch special menu lists dishes between $7 to $9.