Watch Party: The Midnight Sky (book club selection)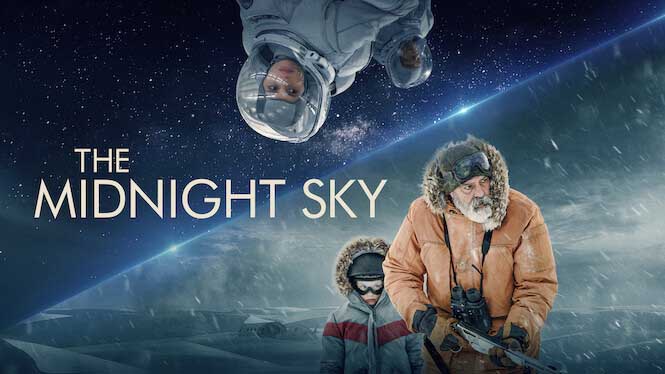 4:00 p.m., Sunday, January 22, 2023
1912 E. Loyola Drive, Tempe AZ 85282
Tracy leads the Armchair Adventure Book Club. At this month's meeting (Monday, Jan. 23), we will be discussing "Good Morning, Midnight." Attendees can read the book OR watch the movie adaptation "The Midnight Sky" (or both).
To prepare for the book club meeting, everyone is welcome to join Tracy the day before in watching the movie at a watch party.
Anyone can come to the watch party, even if they aren't planning to go to the book club meeting. And anyone who wants to go to the book club meeting can watch the movie OR read the book (or both) on their own, without going to this watch party.
What should I bring? This is not planned as a full dinner. Guests are encouraged to bring a snack or food that can be shared with the group while watching the movie.
Length of movie: 2h 2m
About the Book: "A remarkable and gifted debut novel" (Colson Whitehead) about two outsiders - a lonely scientist in the Arctic and an astronaut trying to return to Earth - as they grapple with love, regret, and survival in a world transformed.
About the Movie: Richard Whittaker. film reviewer for the Austin Chronicle wrote: "The Midnight Sky shines with Clooney's deep and abiding belief in the human condition, in compassion, in... connection, even if it is brief, even if it is seemingly one-sided."
RSVP: If you plan to come, please RSVP using your personalized link, or contact us directly: Email: rsvp@potluckdinner.org [or] text: 480-269-5823
Items guests have signed up to bring:
D. K: let me know what others bringing & i will do something different
D. K: Meat probably
H. C: watermelon
P. H: cheesecake
C. W: ?