"Songs of Christmas" Music Event and Potluck Reception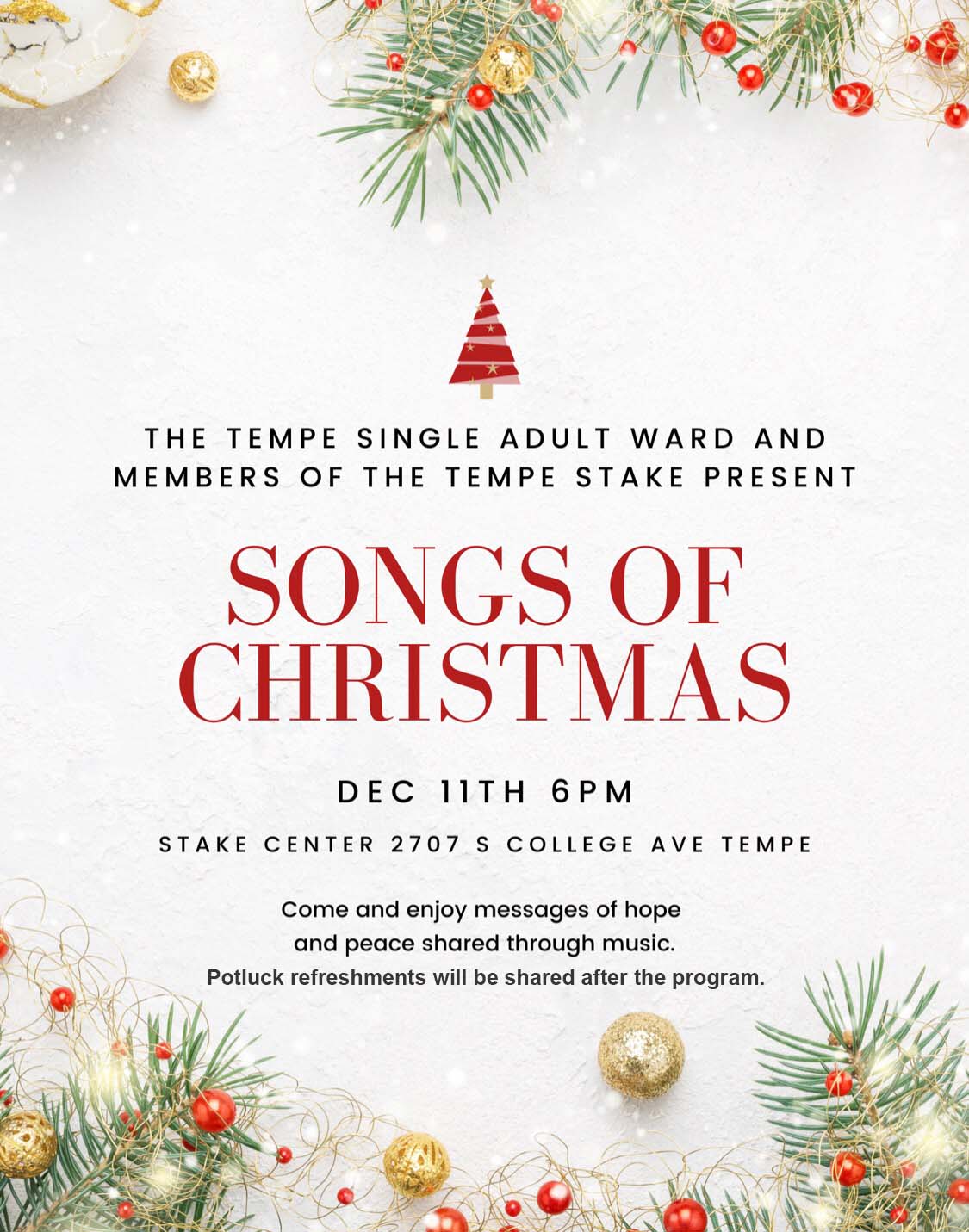 Tempe Stake Center
2707 S College Ave, Tempe, AZ 85282
6:00 p.m., Sunday, December 11, 2022
The Tempe Single Adult Ward and members of the Tempe Stake of The Church of Jesus Christ of Latter-day Saints present "Songs of Christmas."
The organizers of this event have officially invited the neighborhood potluck group to attend this event. Come and enjoy messages of hope and peace shared through music.
Length: The program is about one hour long, followed immediately by the potluck cookie/dessert reception.
What should I bring? This is a free event. For the dessert reception after the service, potluck group neighbors attending the event are asked to bring a holiday dessert to share. Enough for 10 to 12 people. (Or more if you'd like!)
What should I wear? Feel free to dress up in your finest Sunday clothes or Christmas attire, or dress casually. (This event will be entirely indoors.)
Do I need to be a member of this church or the Tempe neighborhood potluck group in order to attend? No.
RSVP? Yes. To RSVP, use your standard PotluckDinner.org RSVP buttons, or email: rsvp@potluckdinner.org [or] text: 480-269-5823
Below is the actual program for the event, with a complete list of songs and performers. The program features some high-octane musical talent, including internationally acclaimed pianist Dian Baker Sellheim.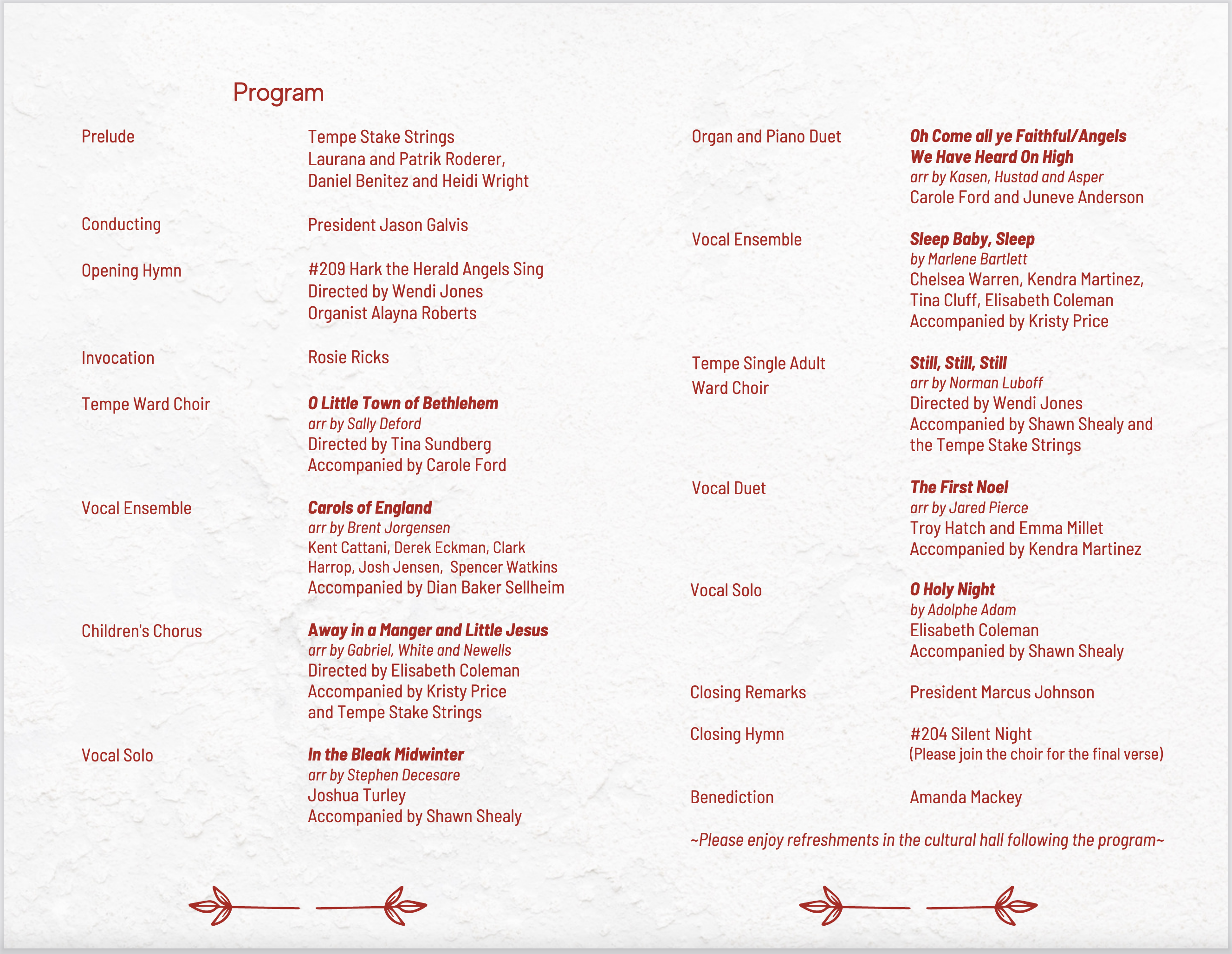 Items guests have signed up to bring:
D. K: TBD
N. C: Cupcakes
C. W: ?