Christmas La Posada and Potluck Dinner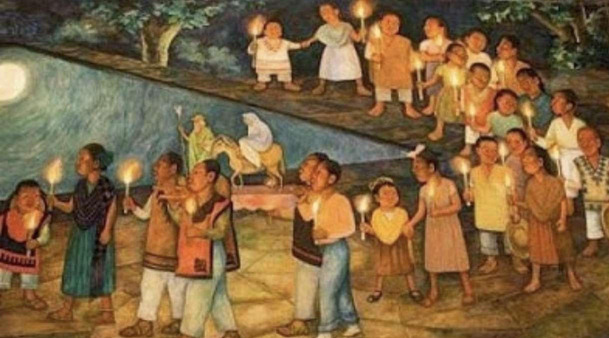 5:00 p.m., Monday, December 19, 2022
Church of the Holy Spirit
1800 E. Libra Drive, Tempe, Arizona 85283
The neighborhood potluck group is excited to be invited to participate in this celebrated annual Christmas event. My family is personally looking forward to attending this fun and meaningful evening. We hope that as many neighbors as possible will take advantage of this rare opportunity, regardless of whether you attend this church, or another church, or attend none at all.
Program:
5:00 to 5:15 p.m. - drop off potluck dish in Hanley Hall
5:15 to 5:30 p.m. - prelude music while guests take their seats in the chapel
5:30 to 5:50 p.m. - church service, recounting the story of the nativity
5:50 p.m. - La Posada (procession), followed by potluck dinner
The church describes the event: "La Posada is a beautiful event. The evening begins in the church with prayer before our Lord in the Blessed Sacrament, recounting the story of the nativity of Christ. The participants then partake in the Hispanic tradition where they follow Joseph and Mary in a procession through the church campus looking for a space at the 'inn' for the birth of the Christ. They finally reach an inn that welcomes them inside, where as a holy community in veneration of the Holy Family, they are greeted with excitement, and welcomed in to a potluck fiesta for one and all."
What should I bring? This is a free event. Good will offerings accepted. For the potluck dinner after the service, guests will bring a food item to share. Enough for 10 to 12 people. Main dish, dessert, salad, side dish, hors d oeuvres, etc. Food only. The hosts will provide plates, utensils, drinks, etc.
What should I wear? Feel free to dress up in your finest Sunday clothes or Christmas attire, or dress casually. (Keep in mind that part of this event takes place outside, and the weather is likely to be cool.)
Do I need to be a member of this church or a member of the Tempe neighborhood potluck group in order to attend? No.
Church website (has video of last year's La Posada event): https://holyspirit-tempe-az.org/
The church is located 1 block north of Guadalupe on the N.E. corner of McClintock and E. Libra Drive in Tempe, AZ
RSVP? Yes. To RSVP, use your standard PotluckDinner.org RSVP buttons, or email: rsvp@potluckdinner.org [or] text: 480-269-5823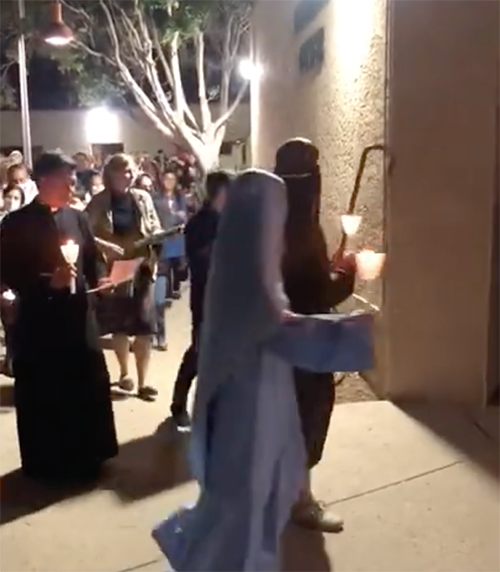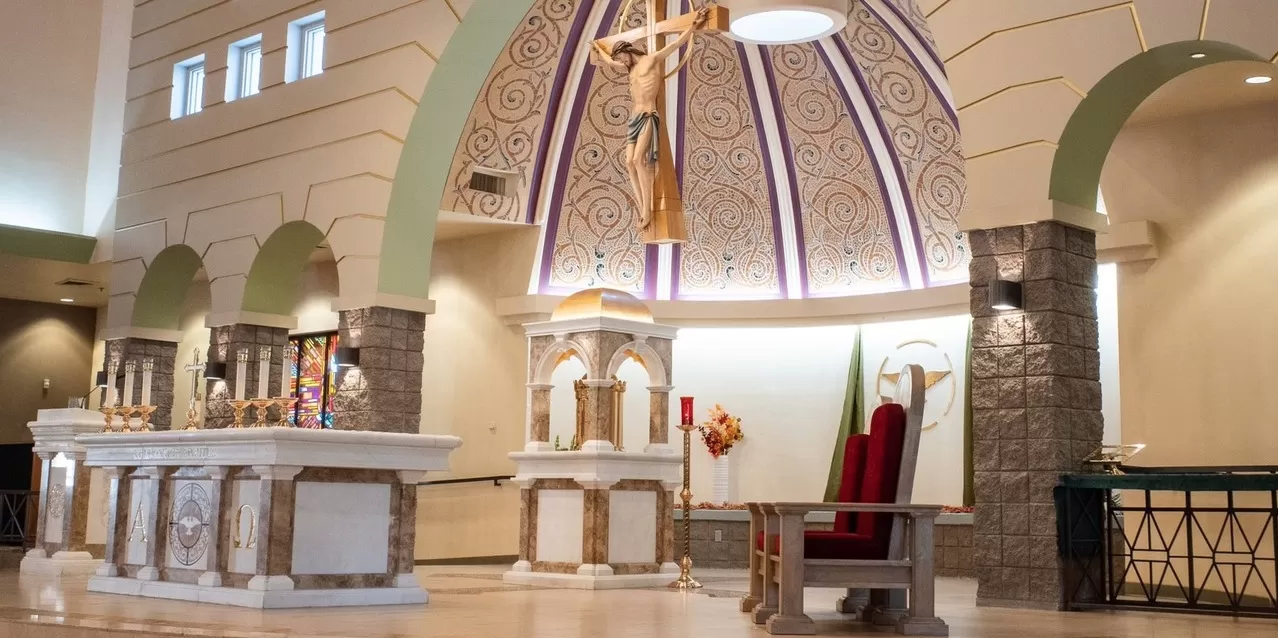 Items guests have signed up to bring:
D. K: Potato salad or dessert
K. U: spinach dip and chips
P. H: ?