Deathrock Potluck: 40th Anniversary of Theatre of Ice Creating Burning Man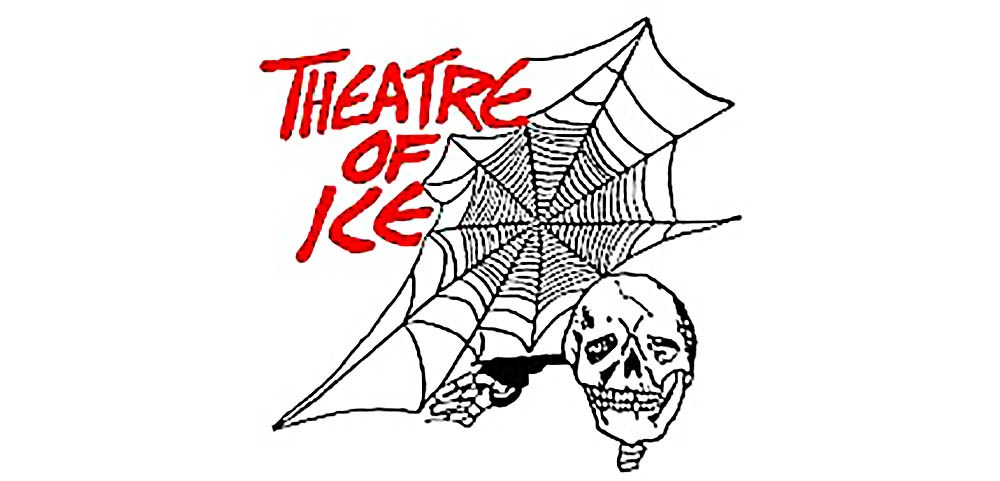 6:00 p.m., Saturday, September 23, 2023
The Emerson, 101 W. 5th Street, Tempe, AZ 85281
In late 1978, five brothers formed the musical band Theatre of Ice, considered by most as the first deathrock band with one of their concerts possibly inspiring the infamous Burning Man event held each year in Nevada's Black Rock Desert.
Shrouded in mystery for decades, the allusive and legendary Theatre of Ice will be revealed at this special event commemorating the 40th anniversary of the band's historic Burning Man performance on a salt flat in the Nevada desert on the night of the autumn equinox, September 23, 1983.
At this event, Eric Johnson, one of the brothers and band's guitarist, will recount the bizarre true stories of how five Mormon farm boys forever changed rock music - from recording in haunted houses to having run-ins with crazed fans.
Band co-founder and event organizer Eric Johnson is now a reputable tax lawyer living in Tempe, Arizona. Many of you have met him at previous neighborhood potluck events.
This will be a potluck dinner and social event. After an interview-style presentation, Eric Johnson will take questions from guests.
Is this a concert? No. But some of the band's legendary tracks will be played.
What Should I Bring? This is a free event. But guests will bring a dish to share. Enough for 6 to 8 people. Main dish, dessert, salad, side dish, hors d oeuvres, etc. Food only. The hosts will provide plates, utensils, drinks, etc.
What Should I Wear? Feel free to dig out your old Theatre of Ice black T-shirts (available on Amazon) or other Goth apparel. Or dress any way you want to. This will be an casual indoor event.
Who Can Come? Everyone is welcome. Deathrock fans. Goth fans. Punk fans. Music fans of all sorts. And people who aren't deathrock or rock fans at all will enjoy this event. The music and the story you will hear are appropriate for all ages. Children are welcome.
Read more about Theatre of Ice:
https://en.wikipedia.org/wiki/Theatre_of_Ice
https://www.treblezine.com/how-theatre-of-ice-put-the-death-in-death-rock/
RSVP? RSVP required to attend. To RSVP, use your standard Meetup.com or PotluckDinner.org RSVP buttons, or email: rsvp@potluckdinner.org [or] text: 480-269-5823
Items guests have signed up to bring:
G. C: Salad, bean dip & chips
E. J: Dessert
L. A: Chips and spinach dip
B. M: ?
C. W: ?
J. H: ?
L. J: ?
M. N: ?
M. S: ?
M. P: ?
P. B: ?
R. A: ?
S. G: ?
T. P: ?