Feast at Yupha's Thai Kitchen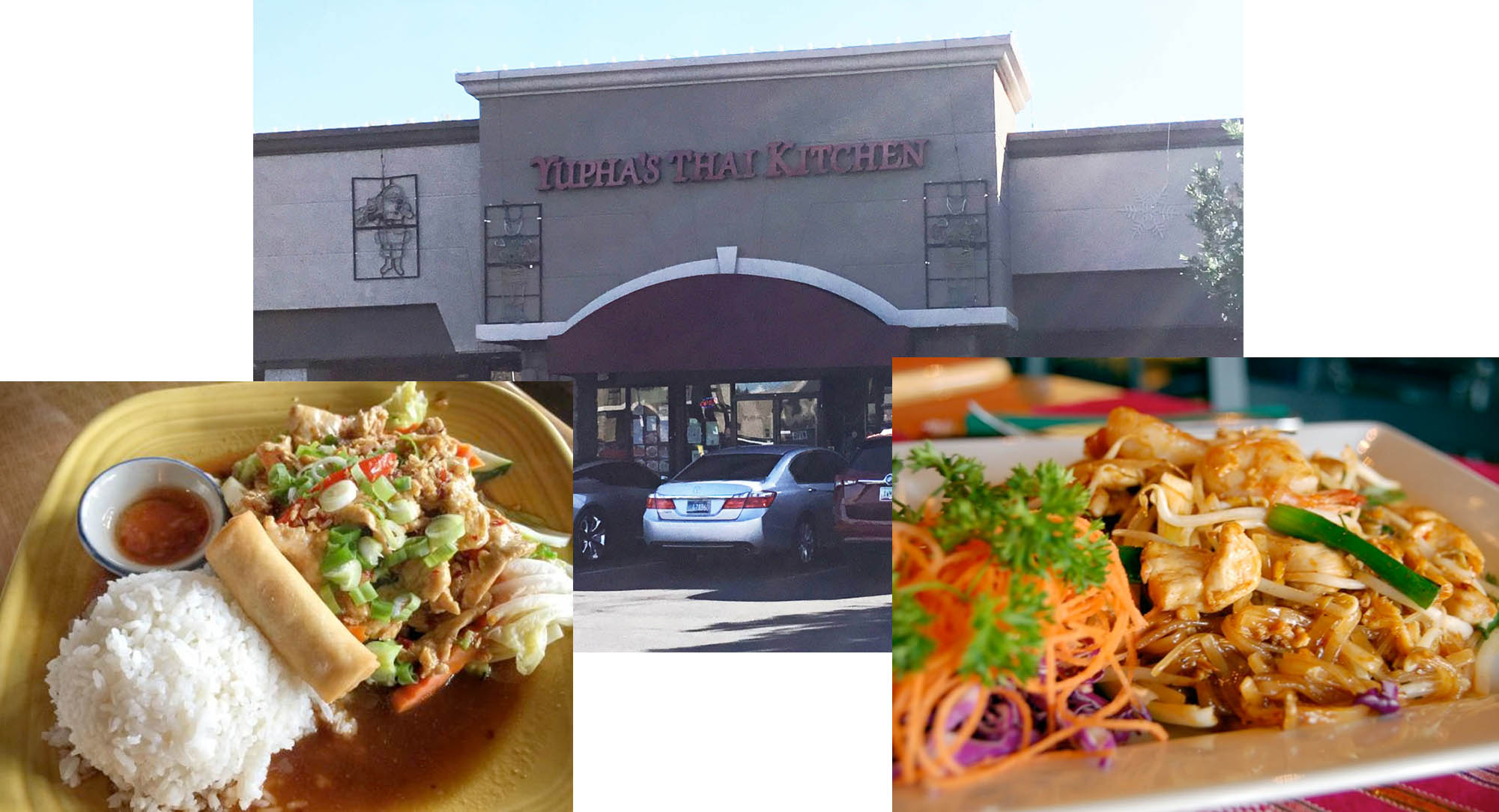 Yupha's Thai Kitchen
1805 E Elliot Rd, Tempe AZ 85284
6:30, Thursday, November 17, 2022
Free event. Limited number of spots. RSVP required.
We are taking Asuka (the ESL student from Hiroshima, Japan) to her first-ever Thai food experience. We hope you will join us for an awesome Thai feast!
This is not a potluck event. We will be eating at Yupha's Thai Kitchen, a restaurant located at 1805 E. Elliot Rd, next to Pollack Tempe Cinemas. Food will be served family-style. Event hosts will order and provide the food.
This is what will be served:
Tom Yum Kung (w/shrimp)
Tom Kha Kai (w/chicken)
Papaya Salad (Som Tom)
Pad See Ew
Pad Thai
Gaeng Kua Supparod
Massaman Curry
Yupha's Fried Rice
Pad Prik Khing
Please keep in mind that seating is limited. We will need your name if you RSVP to attend the event. Also: If you RSVP for this event and then are unable to attend, it is important that you use your personalized link buttons to change your status, or send us a message us to let us know.
RSVP? Yes. To RSVP, use your standard PotluckDinner.org RSVP buttons, or email: rsvp@potluckdinner.org [or] text: 480-269-5823