ESL Student Bucket List: Sonic Drive-In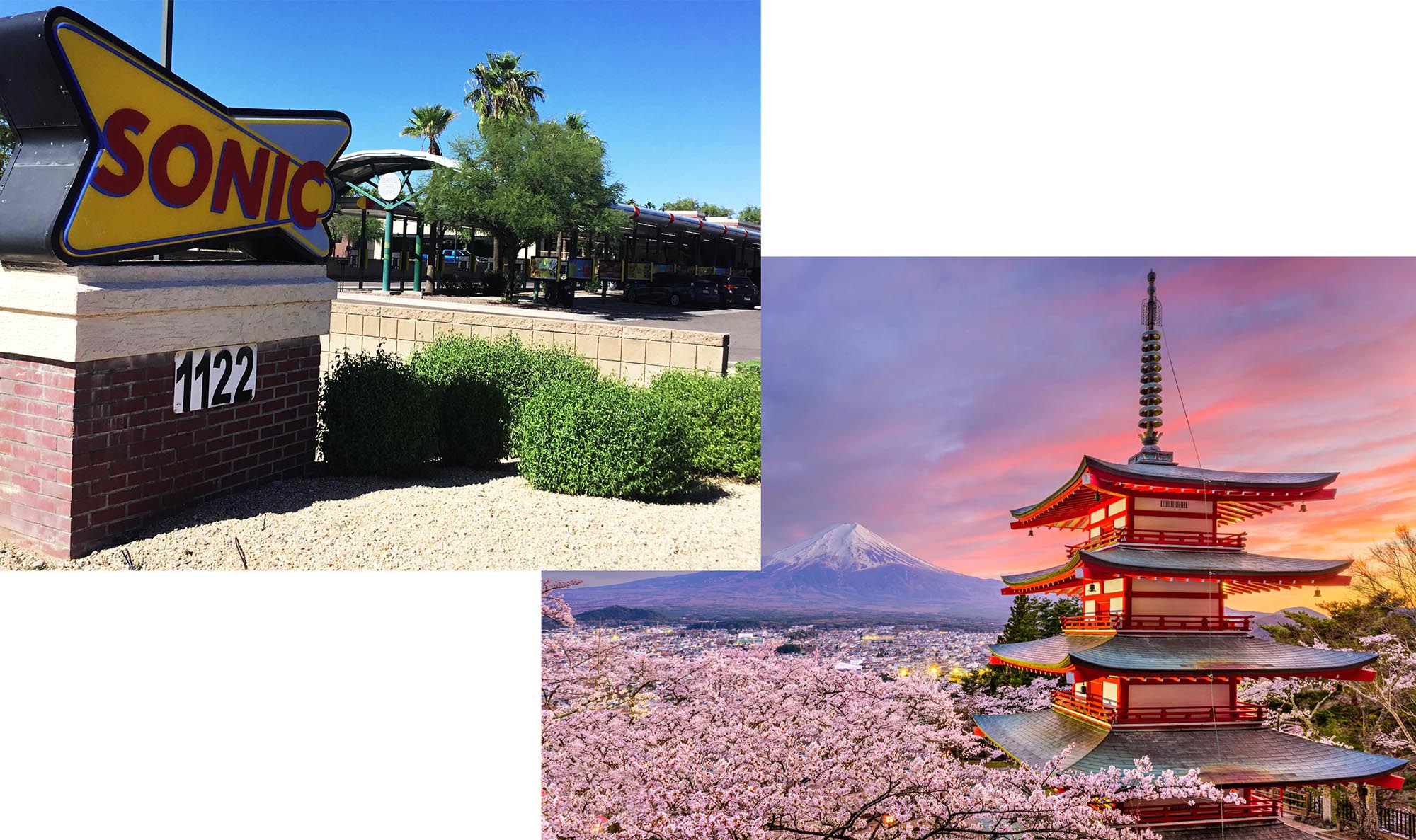 Sonic Drive-In, 1122 E Broadway Rd, Tempe, AZ
6:00 to 7:00 p.m., Thursday, November 3, 2022
The Japanese student who arrived here a couple of weeks ago from Hiroshima, Japan (to study English at ASU) has a bucket list. There are four restaurants - which she heard about from friends who had already come to Tempe - that she is eager to experience while here:
Sonic Drive-In
In-N-Out Burger
Baskin & Robbins
Joe's Italian Ice
These get added to the Grand Canyon as things we need to make sure she visits while in America.
Join the Japanese host student and her host family as they venture to one of the student's bucket list destinations. We will be meeting at Sonic and eating in the outdoor seating area. We hope to answer the question: Does the majesty of Sonic rival the Grand Canyon?
The student loves to meet new people in Arizona and practice speaking English with them. That's why she is here.
(NOTE: This is not a potluck event. Attendees will buy their own food at the location.)