Tempe Basic Income Movie Night: Inherent Good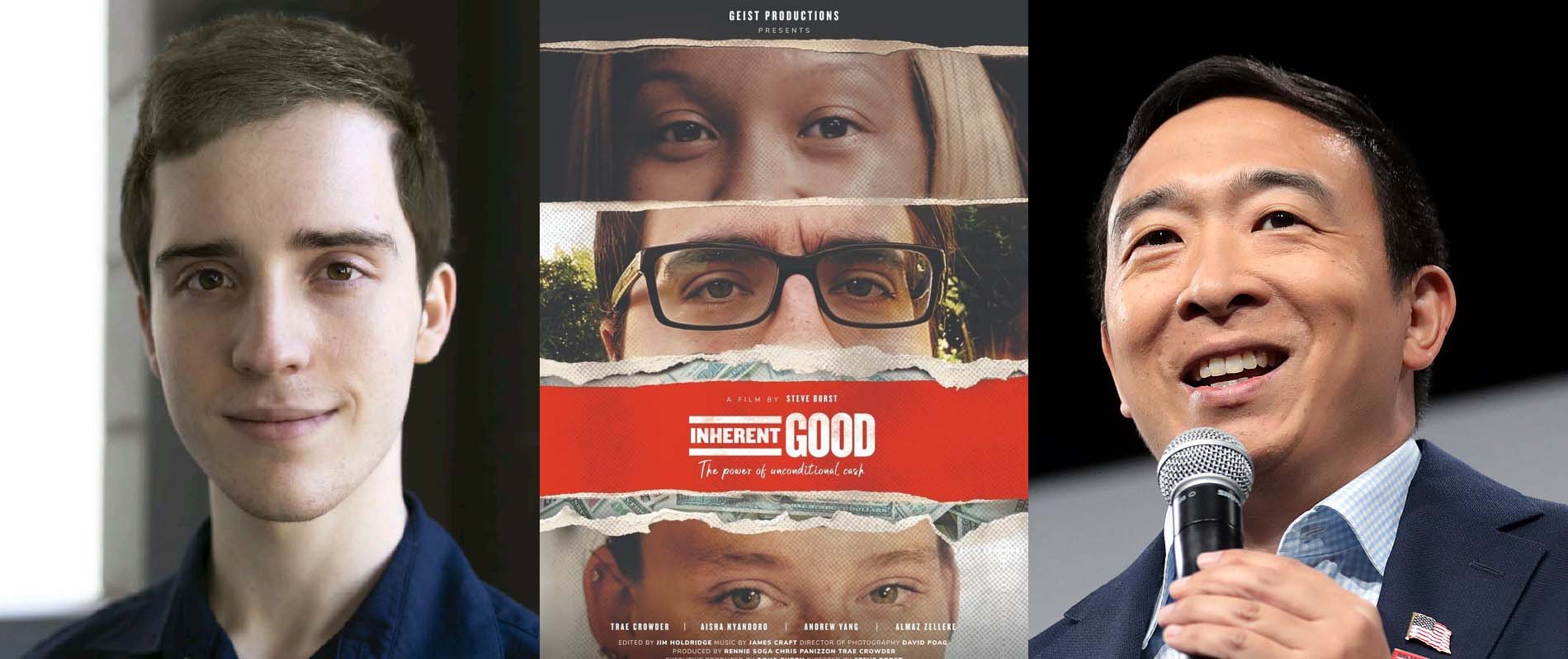 When: Saturday, September 24, 2022, 7:00 PM
Location: Executive Director's Residence, 1123 E Apache Blvd. Apt. 118, Tempe, AZ 85281
Host Contact Info: info@thelogicalfoundation.org
Join us for a Movie & Discussion Night featuring the film Inherent Good. Hosted by The Logical Foundation at Executive Director Michael Simm's residence.
If you have any accessibility needs, call us at: 520-907-0774
We welcome the Tempe community and beyond to come together and learn more about basic income and connect with the basic income community that's passionate for economic justice and ending poverty in Arizona.
INHERENT GOOD is a 60-minute documentary that introduces an increasingly popular grassroots policy, Universal Basic Income (UBI), as a vehicle to transform the American economy into one that is thriving, sustainable, and centered around the well-being of all people.
The masthead image above shows host Michael Simm (left), the movie poster for "Inherent Good" (middle) and Andrew Yang (right), who is one of the people featured prominently in this documentary.
What to Bring: We invite you to bring any kind food or snack to share. The host will also be providing some snacks. This is a watch party and an opportunity for discussion. This is not necessarily a "full dinner" event.
Items guests have signed up to bring:
C. W: cookies
K. H: My cheesecakes should still be good
S. R: Charcuterie board
A. E: ?
M. S: ?
P. H: ?