Guys Night Out Quarterly Social: Foreva Wings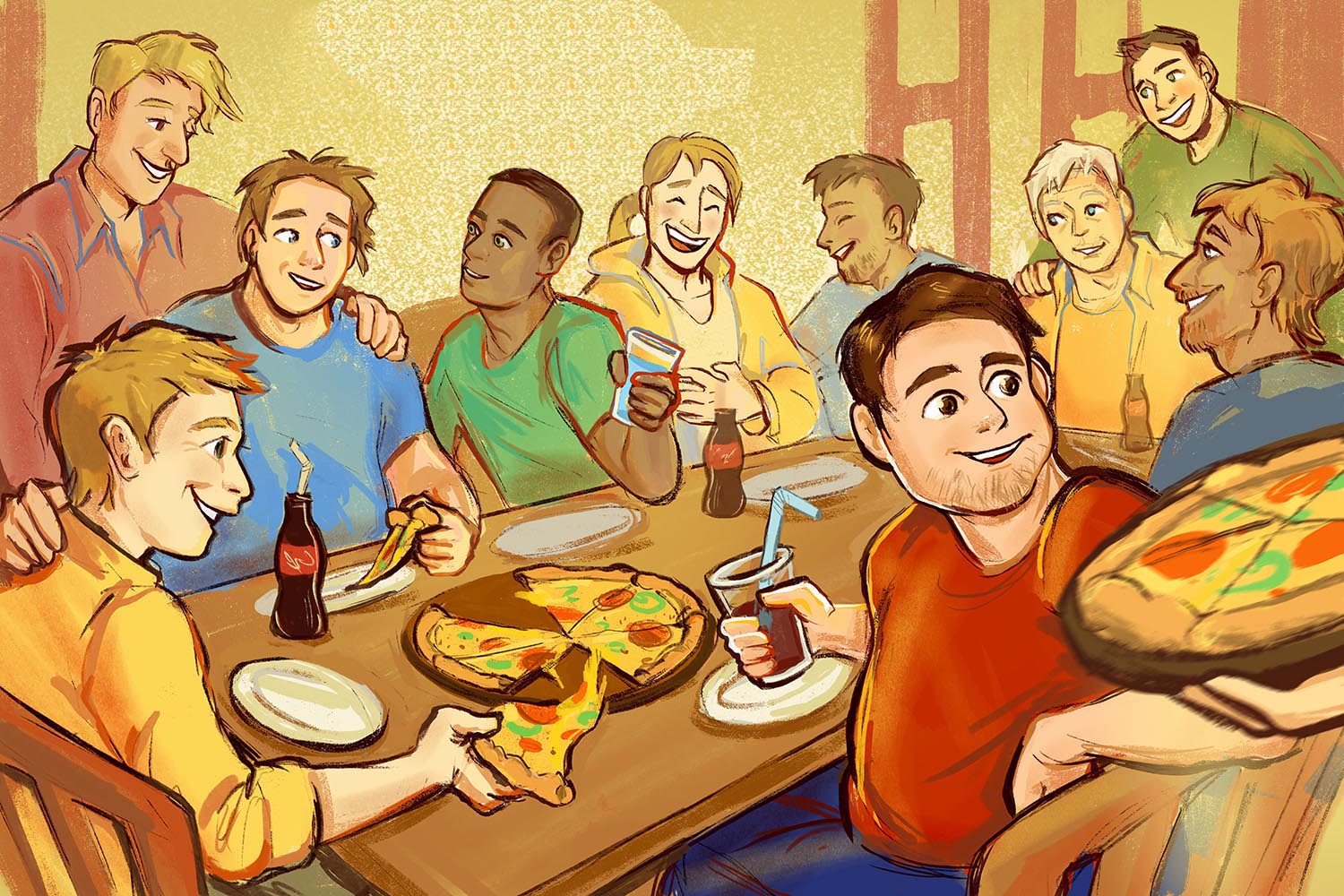 6 to 8 p.m., Tuesday, September 27, 2022
This event is not a potluck. Attendees will purchase their own food at the restaurant.
Foreva Wings, 1628 E Southern Ave., Tempe AZ 85282
Gallery of photos: http://potluckdinner.org/venues/foreva_wings/
We will be eating and just hanging out at "Foreva Wings" restaurant, located next to Sprouts at the corner of Southern and McClintock. Foreva Wings is a new locally owned sports grill that serves wings, burgers, catfish, shrimp, mac & cheese, and other delicious sides.
Men from the Del Rio Ward (which meets at the nearby church by McClintock High School) get together for quarterly socials, sometimes at restaurants, sometimes in private homes. Any guys interested in socializing with some neighbors and meeting new people will enjoy this event. This is purely a social event: a "guys night out." There is no program. Guys of any age, whether they belong the same or another congregation or none at all are very welcome.
Preston (organizer of the Tempe Neighborhood Potluck group) is not the organizer of this event but will be at the event.
Note: On the same day that this event is being announced, we are announcing a "Girls Lunch Out" event.
RSVP: If you plan to come, please RSVP using your personalized link, or contact us directly: Email: rsvp@potluckdinner.org [or] text: 480-269-5823