Global Smurfs Day Potluck Dinner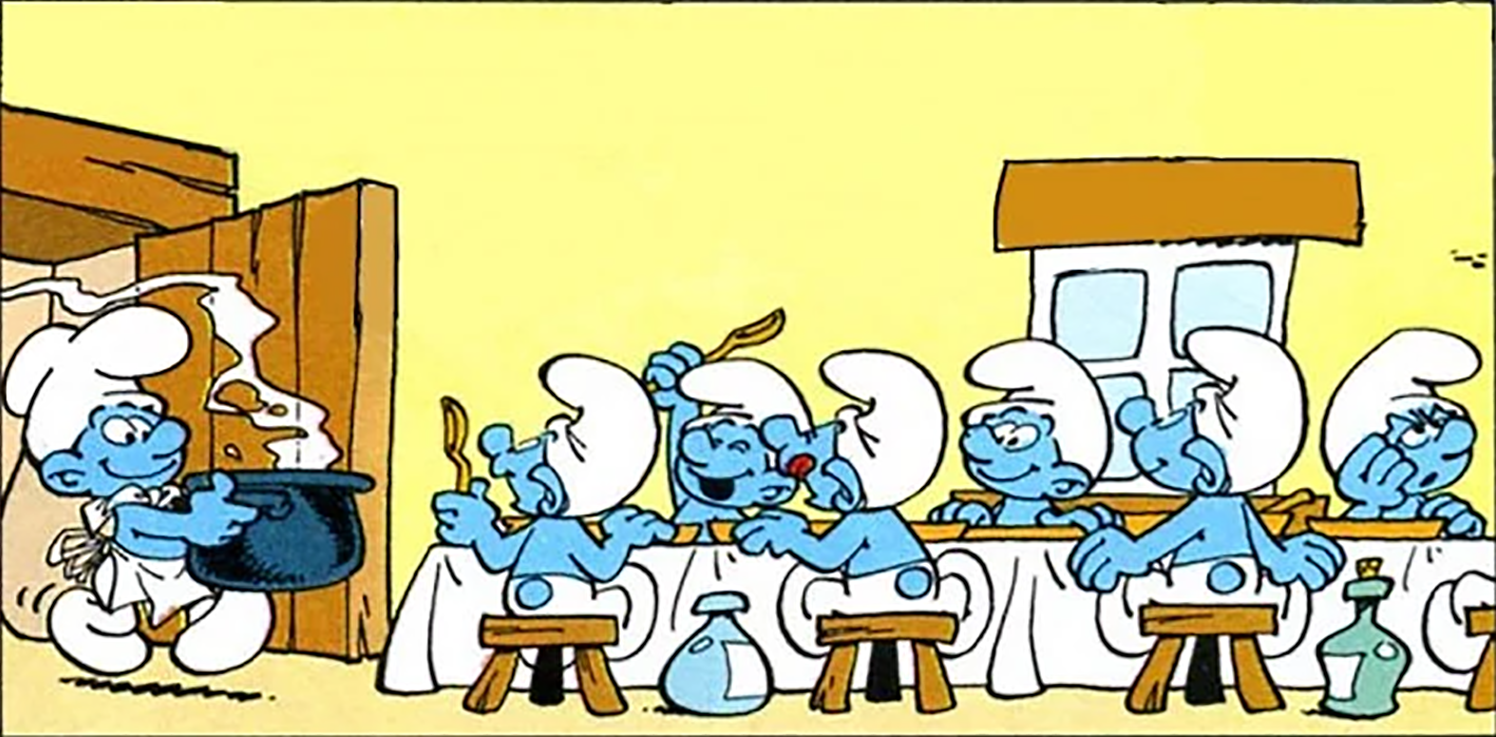 6 pm, Saturday, June 24, 2023
We are all in on Global Smurfs Day!
We are announcing this a year ahead of time. If you are interested in coming, go ahead and sign up now. Don't worry: We'll be sure to send you a reminder.
Global Smurfs Day is a real holiday, held annually on the Saturday closest to June 25, the birthday of Smurfs creator Peyo.
This smurfy potluck event will celebrate all things Smurf.
Most people in attendance will adults, but this is a family-friendly open to people of all ages.
What to bring? Food assignments are not being made. You don't have to bring blue food, but... anything blue or containing blue ingredients will be appreciated. Blue food ingredients are quite varied, from blueberries to blue corn to blue cheese to Adirondack blue potatoes to blue lobster. These can be used in both sweet AND savory foods. Guests will bring food only. Plates, utensils, napkins, drinks, etc. will all be provided.
Dress any way you want to, but coming dressed as your favorite Smurf will be particularly appreciated.
We can meet at the group organizer's home, but this could change. If you might be interested in hosting this event at your place, contact the organizer directly.
Items guests have signed up to bring:
T. C: Veggies
C. W: ?
G. S: ?
J. H: ?
J. K: ?
M. O: ?
M. M: ?
M. M: ?
N. N: ?
P. H: ?
R. G: ?
S. R: ?