Potluck Dinner and Pies with the Piemaker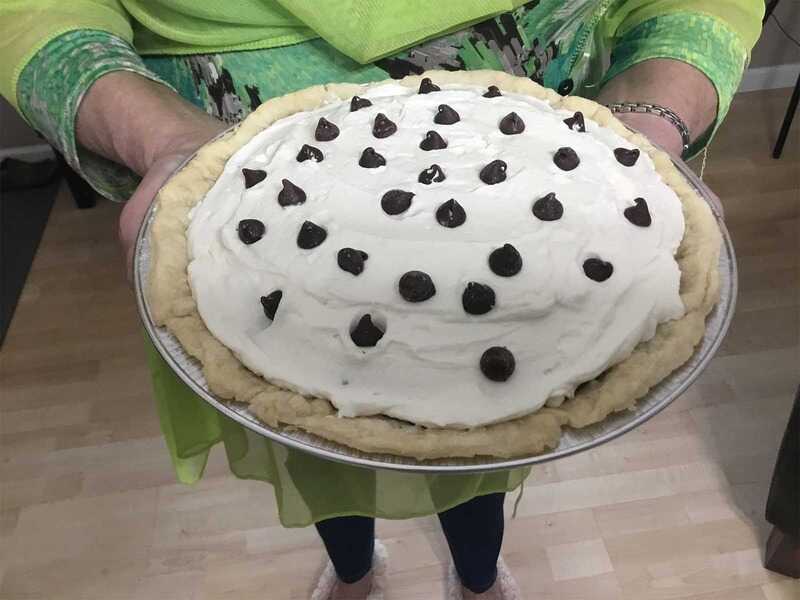 5:00 p.m., Saturday, May 20, 2023
1912 E. Loyola Dr, Tempe AZ 85282
Free event.
Teresa Burstyn is not only one of Tempe's greatest piemakers, she is also a fascinating neighbor. She will be the guest of honor at this potluck dinner, which will feature three of her delicious pies for dessert.
Teresa will speak briefly about her craft as a chef and piemaker, and will answer questions. This is primarily a social event, and not a class or lecture. Everybody who attends will have fun and learn something.
What to Bring: Guests may any type of food, except for a dessert. Enough to feed 6 to 8 people. Bring a main dish, salad, side dish, etc.
Summer Salad: While planning this event, Teresa noted that this event will take place during a time of warm weather. She recommended summer salad as a theme. So this is a recommended food item for SOME (but not all) guests to bring.
Inside or Outside? Both inside and outside seating will be available for everyone who attends. Given the time of year, we will probably serve food, eat and talk inside. But if the weather is cool enough, we will have the option to do everything outside.
RSVP? To RSVP, use your standard Meetup.com or PotluckDinner.org RSVP buttons, or email: rsvp@potluckdinner.org [or] text: 480-269-5823
Items guests have signed up to bring:
B. N: Chicken Stew
B. E: Maybe guacamole or hummus with pita
J. F: Potato salad
R. L: ?
S. G: Aspic salad
S. R: Salad
S. C: ???
T. B: three homemade pies
B. N: ?
C. D: ?
C. W: ?
D. K: ?
J. H: ?
J. R: ?
M. S: ?
M. S: ?
P. H: ?
S. M: ?
T. L: ?