Guys Night Out at Barro's Pizza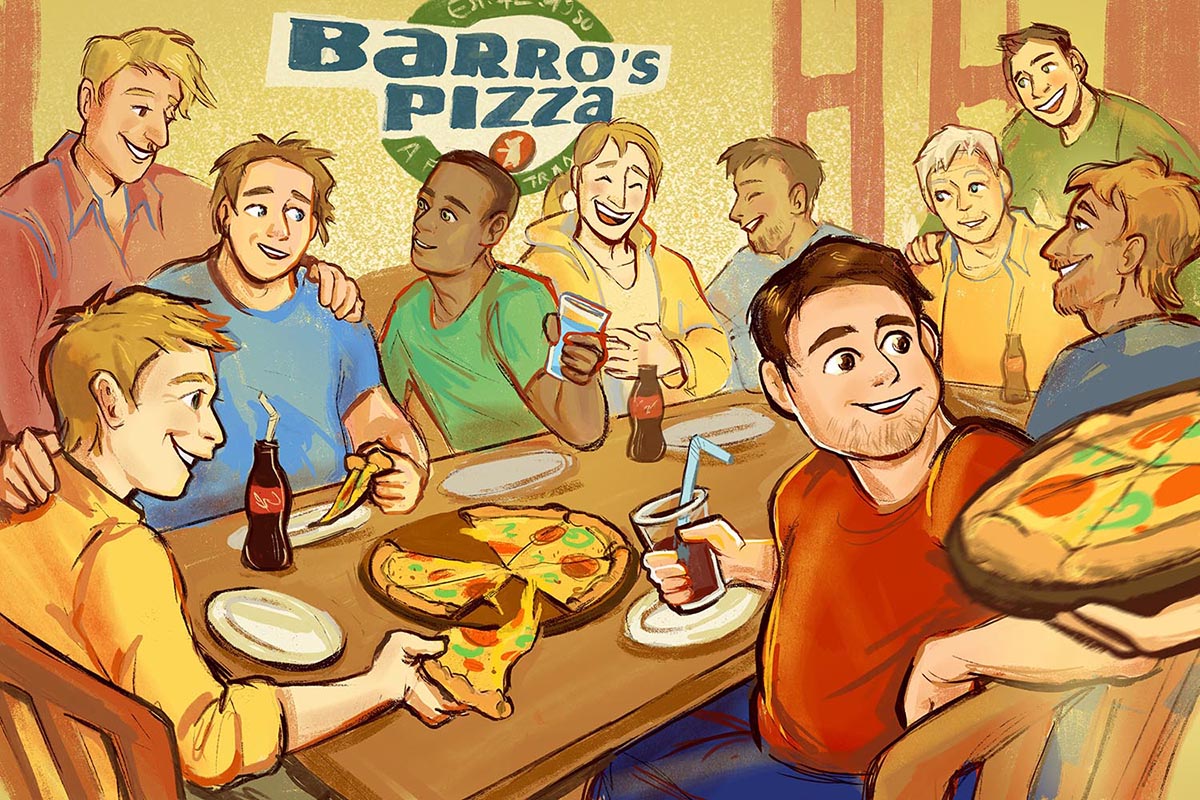 6:00 p.m. - Thursday, April 20, 2023
Barro's Pizza
950 E Baseline Rd #101, Tempe, AZ 85283
Join us for a fun guys night out at a place with great pizza and wings! For no reason other than to eat, talk, and have some fun meeting new people and getting to know some great neighbors.
Here are photos from the last time we had Guys Night Out at Barro's Pizza:
https://potluckdinner.org/photos/2022Dec2/
If you have attended Guys Night Out events announced and co-organized by the Neighborhood Potluck Group in the past, you will meet many of the same people, and also meet great new people. If you have not attended before, we hope you will join us!
NOTE: This event is not a potluck. Attendees will purchase their own food at the restaurant.
"Guys Night Out" events in the past have been scheduled by individual neighbors and also by groups. But they're the same either way, with no program or agenda. This particular event was scheduled by Brad from the Del Rio Ward. All men aged 18 and above are welcome, regardless of whether they are members of the Neighborhood Potluck Group or the Del Rio Ward.
About the restaurant: Barro's Pizza is a genuine Tempe-area treasure. The Barro's Pizza family recipe goes back to when Grandma Angelina Barro (born in 1913 in Sarconi, Italy) was making pizza and pasta in her own home back in Italy. Her recipes were passed down through the generations and are now used in the family business today. Angelina Barro's son Angelo came to Mesa, Arizona in 1980. Barro's Pizza now has over 45 locations across Arizona, owned by the 4 siblings to this day, with tens of thousands of loyal customers who can't seem to get enough of the secret family recipe. Restaurant website: https://barrospizza.com/
A gallery of photos of the restaurant is here: http://potluckdinner.org/venues/barros_pizza/

RSVP: If you plan to come, please RSVP using your personalized link, or contact us directly: Email: rsvp@potluckdinner.org [or] text: 480-269-5823