The Birds (movie)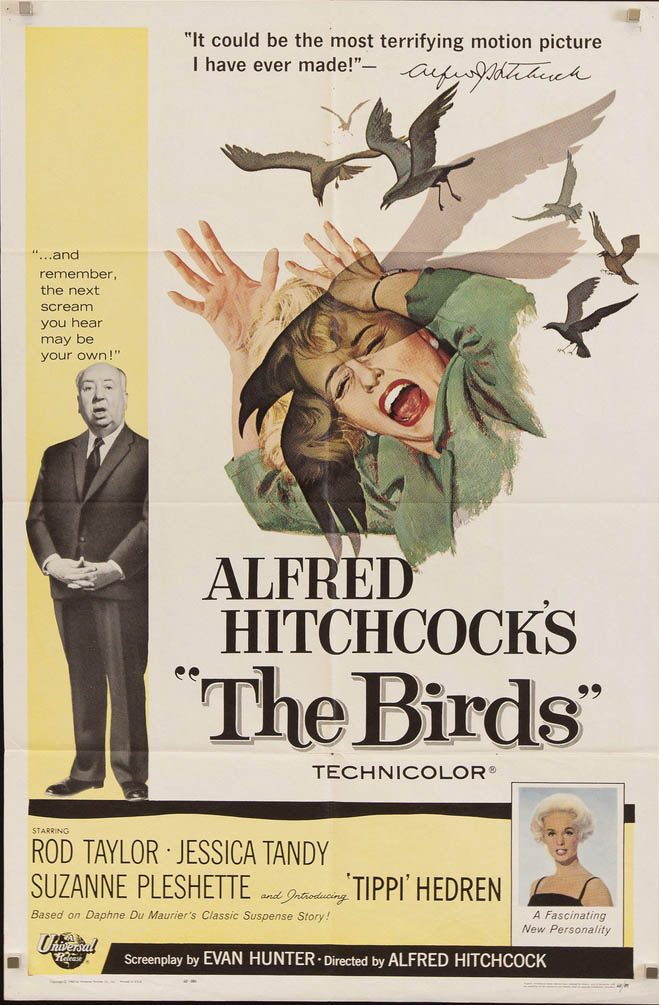 Tuesday, 9 May 2023
7:30 p.m. to 10:00 p.m.
Majestic Tempe 7
1140 E. Baseline Rd, Tempe, AZ 85283
Runtime: 1h 59m minutes • Rating: PG-13
Tickets are free for members of the Neighborhood Potluck Group who RSVP for this event. Do not buy tickets. We already have your tickets. But food is not free. We will not be buying food for guests. You do not need to purchase food. But you may want to, because Majestic Tempe 7 has a full restaurant menu that you can purchase and eat from your seat while watching the film.
The late Alfred Hitchcock remains one of the greatest film directors in cinematic history. And his 1963 classic The Birds is easily one of his most memorable films.
In 2016, The Birds was deemed "culturally, historically, or aesthetically significant" by the United States Library of Congress, and selected for preservation in its National Film Registry.
This is a fun and frightening film! Join us at Majestic Tempe 7 to watch it!
The film starts at 8:00 p.m. This theater is VERY STRICT about people arriving on time and won't let guests in if they arrive late. Please plan to arrive at 7:30 p.m. so we can meet each other, have time to get our seats, look at the menu, enjoy the pre-show, etc. If you know anything about the Majestic, you know that people like to arrive early to enjoy the full experience. If there is interest, we can go gather after the film at a restaurant next door for dessert and discussion. (But that's not required.)
RSVP: If you plan to come, please RSVP using your personalized link, or contact us directly: Email: rsvp@potluckdinner.org [or] text: 480-269-5823