Armchair Adventure Book Club: Dear Edward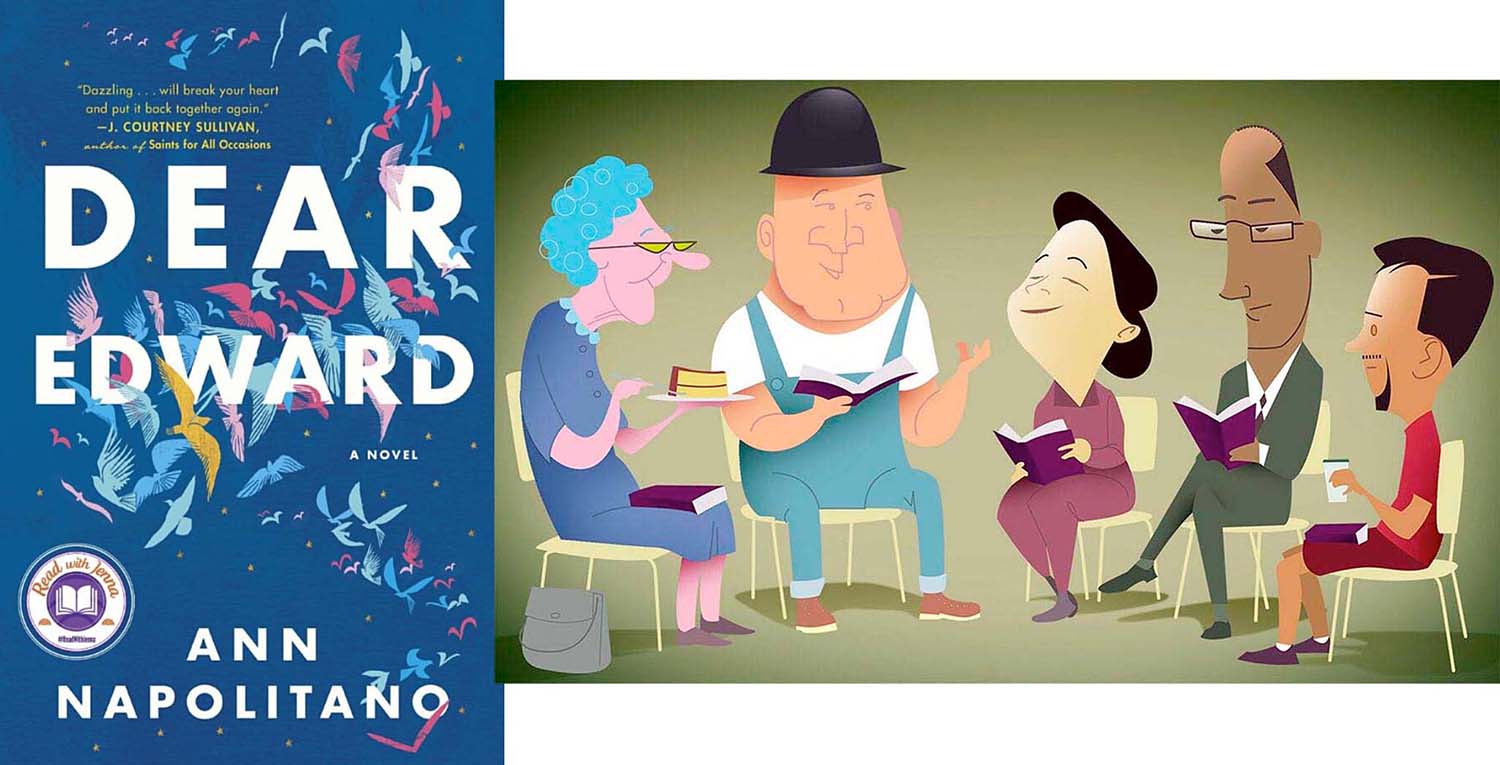 Tempe Public Library, 3500 S Rural Rd, Tempe, AZ 85282
Ironwood Classroom (main level)
6:30 to 8:00 p.m., Monday, April 24, 2023
Hosted by Tempe resident bibliophile Tracy Sobers
The Book: Dear Edward, by Ann Napolitano. 352 pages.
A "dazzling" novel that "will break your heart and put it back together again" (J. Courtney Sullivan) about a young boy who must learn to go on after surviving tragedy.
This novel was recently adapted into a TV series:
https://tv.apple.com/us/show/dear-edward/umc.cmc.2rp99884b0rpc42alv86h960b
What to Bring? You do not need to bring anything. Simply read the book, OR listen to the audio book before attending the meeting. It can be useful if you bring your physical or digital copy of the book.
Who? This is a fun book club event that men and women from the neighborhood potluck list are invited to, along with everybody else who is interested.
Fun Book Club: This will be the 8th meeting of this new book club. We had so much fun at the all of the meetings so far, with wonderful, fascinating discussions with great neighbors and new friends. If you like books or interesting discussions... or simply want to have fun meeting new people, I highly recommend RSVP-ing for this event.
You should be able to check out a physical or digital copy of this book from Tempe-area public libraries. An audio book is also available.
RSVP: If you plan to come, please RSVP using your personalized link, or contact us directly: Email: rsvp@potluckdinner.org [or] text: 480-269-5823
About the book:
One summer morning, 12-year-old Edward Adler, his beloved older brother, his parents, and 183 other passengers board a flight in Newark headed for Los Angeles. Among them are a Wall Street wunderkind, a young woman coming to terms with an unexpected pregnancy, an injured veteran returning from Afghanistan, a business tycoon, and a free-spirited woman running away from her controlling husband. Halfway across the country, the plane crashes. Edward is the sole survivor.

Edward's story captures the attention of the nation, but he struggles to find a place in a world without his family. He continues to feel that a part of himself has been left in the sky, forever tied to the plane and all of his fellow passengers. But then he makes an unexpected discovery - one that will lead him to the answers of some of life's most profound questions: When you've lost everything, how do you find the strength to put one foot in front of the other? How do you learn to feel safe again? How do you find meaning in your life?

Dear Edward is at once a transcendent coming-of-age story, a multidimensional portrait of an unforgettable cast of characters, and a breathtaking illustration of all the ways a broken heart learns to love again.